Who dreamt already about playing music by famous classical composers who never wrote original works for lute? Baroque lute players are now getting some new editions which will solve this absence.
Lundgren Edition
Lundgren Edition released Schuberts Winterreise and other songs like from Die schöne Müllerin and Rosamunde and some movements of Beethovens' famous pianosonatas like the Pathétique, Mondschein and Pastorale, all arranged for a theorboe or baroque lute tuned in d minor. This very practical edition with clear indication of the tuning for the basses and with foldable pages you can put each piece on your music stand without having to turn pages. Stefan Olof Lundgren also wrote his own music Drei Sonaten for baroque lute added tot he arrangement of the Winterreise.
You can listen tot this on http://www.luteonline.se/you_tube.htm
First Lundgren starts with his own compositions, like the '32 variations on a ground in d' which especially attracted me, then the Schubert Lieder where the melody is nicely integrated in the accompagniment. This is all played on a so called German theorboe, tunded in d minor This instrument has 14 single strings and 8 9 and 10 are noy indicated as usual in baroque lute music as /a //a en ///a but simply as 1, 2, 3 which fits perfectly in the range of the lower basses 4, 5, 6 en 7.
This reminds me of the fact that poor Schubert composed his works with the help of a guitar because he couldn't afford a piano, so we come very close tot he origin.
In 8 of the pieces you will need the lowest bas note, like fort he A flat which is not playable on a 13 courses baroque lute.But each piece has a clear indication of all the basses:

You can also listen to these recordings by Stefan Lundgren
It's an incredible achievement by Lundgren to rethink all this music for lute and write it down and to play and record it all: bravo Stefan Lundgren!
Le Luth Doré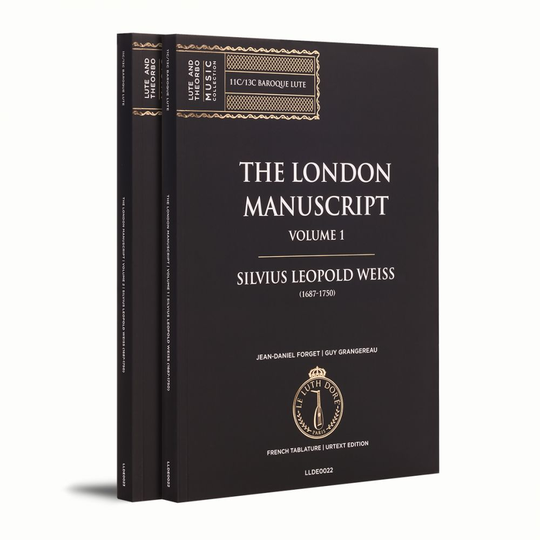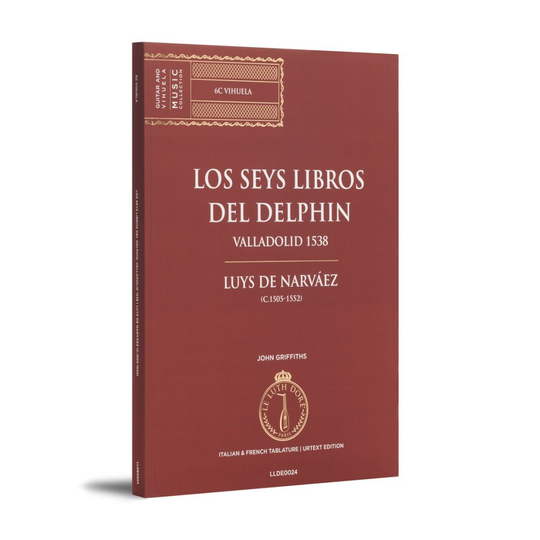 For vihuela players, but of course also playable on renaissance lute, there is a new Urtext edition by John Griffiths of the Los seys libros del delphin by Narvaez.
The Lute Doré-editions have other new editions for baroque lute players. Those who want to play French Harpsichord music by composers like Couperin, Marais, Forqueray, d'Angelebert, Chambonnières, De la Barre, Geoffroy and Hardel can buy this nice edition with arrangements transcribed by Claire Antonini.
They announce also two books with all the Bach "originals" and all the transcriptions from cello, violin and flute, by Nigel North, this will be available during the first quarter of 2022. They also plan the publishing of a book with all Hopkinson Smith's compositions and arrangements he made and many more projects with important musicologist like Victor Coelho, Franco Pavan, John Griffiths, etc.